With spring about to start, I've been thinking about the places i want to visit this season. Fortunately, USG is around a whole bunch of beautiful places. Here is a list of all the places I plan on revisiting and new ones I want to check out:
Seneca Creek State Park
This park spans over 6,300 acres and has a 90-acre lake. I had the opportunity last summer to kayak here with my family multiple times, and I always have a blast! With such a big lake, there are always new places to check out. There are so many beautiful views and a ton of animals to see. I was lucky enough to drift past a cluster of turtles the last time I was on the water. Once spring begins, I plan on returning to explore even more of the lake. Beyond kayaking, the park also offers picnic areas, playgrounds, and trails for hiking.
Glenstone Museum
This museum features seamlessly blends art, architecture, and nature to create a unique experience. On display is post-World War II art. I plan on visiting with friends this spring to relax from our hectic schedules.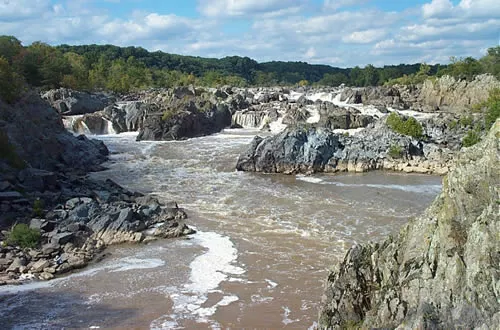 Great Falls of the Potomac
It is always incredible to get to watch the rapids at Great Falls. The national park consists of several 20-foot waterfalls and is often the place daredevils come to Kayak, canoe, and whitewater raft. I, on the other hand, enjoy hiking in the area. Once you visit, it makes sense why people say it is the most spectacular natural landmark in the D.C. area.
Constitution Gardens Park
Located in Gaithersburg, this small park has interactive spaces to connect visitors with the culture and natural history of the area. It is the perfect place for a peaceful walk. I have yet to visit, but I am excited to see all the features like the gazebo, peony garden, and spiral herb garden.