It's time for hot chocolate and candy canes. It's time for Christmas pine scents, warm cinnamon, clove, and sweet orange. Our neighborhoods, workplaces, and even grocery stores are more vibrant, expressive, and brilliant than they will be in a long time. We are in that sweet, tender moment of the year where everything that glitters is….well, not gold but still really pretty! Driving past the beautiful scenery these last couple of days I started to think. What a wonderful time to be still and take in the beauty of the season with intentionality. A time to take meditative pauses and reflect in this magical season.
Now, I'm not a meditation fanatic, not to knock those who are, I definitely think it has its place. But, there's something unique and cozy about the idea of using the season as grounds for mindfulness and relaxation. Think about it, what other time do you have to be surrounded by extravagant lights, nostalgic music, and melodies, all with the world telling us "to be of good cheer", "joy to the world" and "goodwill towards men"? It is a unique and charming time of the year. Maybe you've always enjoyed the holidays and focused on the little details. So, why don't we use these same little details to put our minds at ease and hone into this once-in-a-year holiday peace before things get crazy again?

I know finals, final projects, last-minute grade changes, etc. get us down and stressed. But what better time to escape for a brief moment into the joys of the season than now? I'm not saying neglect your responsibilities with only "Tis the season" as your tagline/justification for your jolly disposition.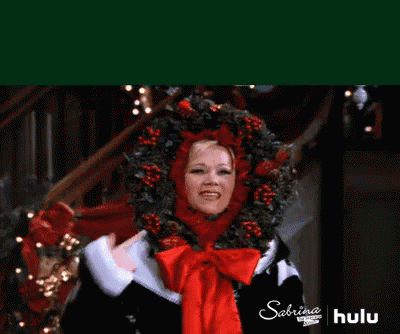 I'm simply saying be the wonderful student you're working to be while being as reflective and present as you can be in this beautiful time. How can one do so you may ask? Like so:
You've put on the Charlie Brown Christmas soundtrack for some peace and soft mental stimulation. The delicate mix of jazz and familiar Christmas songs have you at ease. You've just made a hot chocolate fit for the season. The luxurious feel of the rich chocolate and sweet beverage warms your whole body and boosts your dopamine right up! Your lights are low because you have some Christmas-scented candles flickering in the dark and the aromatics fill the space. You watch the flames sway back and forth from the subtle breeze in your cozy space. All your senses are ignited and in this sweet moment, you've ceased the season and are soaking in its delights.