Not everyone is currently feeling this way, but maybe you are – you feel a change in the air. You can tell you're entering a phase of transition in your life, or perhaps you're already deep in it. It can feel like a riptide – pulling you in an unknown direction with nothing you can do to stop it or change its mysterious course. But just like in a real riptide, the best course of action is just to relax and let the current carry you to where you're meant to be. Whether you're about to graduate (like me), moving, starting or ending relationships, or you just generally feel like things are shifting, here are some tips to ride the wave.
Gather Your Team
Going through changes is highly stressful, and no one should have to do it alone! If you're anticipating a period of transition, now is the time to start compiling your list of-go-to uplifters, whether that's friends, family, partners, community leaders, your cat – anyone you know you can trust to be a source of honesty and unconditional support.
Pack your Toolbox
Here's a tip I got from my therapist for periods of high stress – keep a menu of relaxing and/or energizing activities for when you feel yourself spinning out of control. My toolbox include going for a walk, listening to my favorite songs, crocheting, cooking, and watching funny videos. Make it a mix of high-energy and low-energy activities, and at least one thing for each of the five senses. Keep your toolbox handy so you can easily reference it when the riptide is getting the best of you.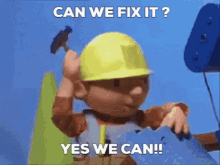 Create Space for Reflection
If you're in a transition stage in your life, that means something really important is happening – whether it's obvious or not. Even when you feel like you're being pulled in a million different directions and you're running around like a chicken with your head cut off, make sure you allow space and time to sit with your feelings and reflect on what they mean. This can take the form of journaling, silent meditation, or weekly check-ins with a trusted confidant. Whatever way works best for you, reflection will ensure you get the greatest benefit from this transition.
Reframe Fear Into Excitement
This one is way easier said than done, but if you're able to practice it then it can make a big difference. Whenever you catch yourself responding with fear, like "I'm really not ready for school to start", try to reframe the fear into gratitude or excitement, like "I'm really looking forward to exploring a new subject" or "I'm grateful I had the summer to recharge before diving back into studying". Even if you don't believe it right away, this practice can be super effective in easing the stress of transitional periods.

The reality is, change often sucks. It's messy, it's scary, and it can make us feel like everything is going wrong. But, if you trust the process and follow the tips above, the riptide will eventually drop you off in a new stage of life with rewards and opportunities you can't yet even imagine.